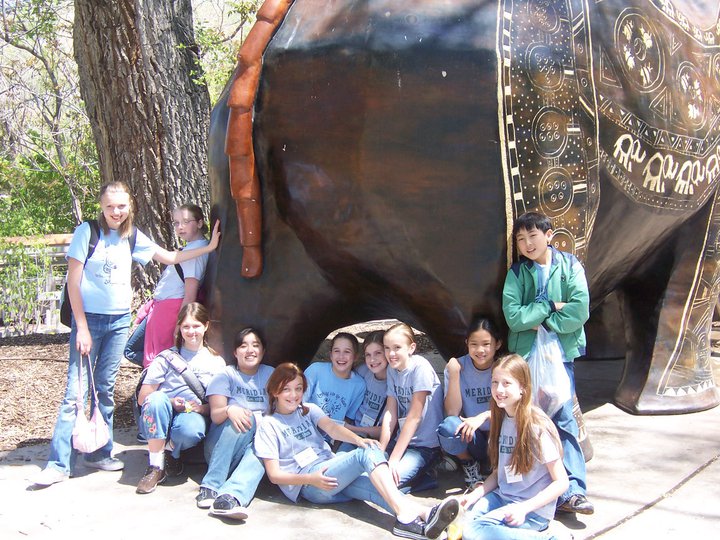 Alumni Spotlight – Jenna Crowther
We were able to meet up with Jenna and talk to her more about what she's been doing since leaving Meridian and all of her favorite memories from her time at Meridian! It was fun to catch up with her and see all the great things she's been doing and the great person she's become over the years!
What have you been doing since leaving Meridian?
I went to Korea that summer right after. We took two weeks in Korea and a week in China to pick up my brother from his mission. And then I went to college, like all good students must, and went to BYU Idaho on scholarship. After a year of the cold freezing winds I could not do it anymore, so I transferred down to BYU Provo. I've just been going to school pretty consistently Fall/Winter semesters. I went to Jerusalem for the summer two years ago for a study abroad there. It was from April to August, we went to Egypt, and Jordan and took classes, it was so fun.
 
Have you been going to University? Which one?
Once I graduate, immediately I might go to Thailand in May with a group that establishes partnerships with local orphanages that gets volunteers there, so I might join up and go with that. I'm going to try for an internship with National Geographic, and hopefully that's going to be fun. If that happens I'll move to New York, and work with them, they have exhibits that travel around across the nation and internationally, and they have promotional teams that go with them, so I'd be an intern on that team and I'd travel around.
Otherwise, it gets a little hazier. I want to continue to travel so I'm going to go to Japan for the 2020 Olympics, I'm hoping to get on as a volunteer there, but if I don't, I'll just go two weeks after the Olympics end, but that's not until 2020. Eventually the goal is to get in with a group that I like what they're doing, where I feel comfortable and where I can practice my craft of writing and journalism and social media and enjoy what I do with my life.
 
What are your best memories from Meridian? Any trips, or activities or events?
Back when I went Mrs. Wahl, the fourth grade teacher would take us all to Vernal, Utah to the dinosaur national monument. It was my first trip when I was really young and my parents weren't there, but all my friends were, that was super fun. We stayed two days and we saw the dinosaur bones, it was a great trip. Mrs. Wahl made that trip. We use to partner up with the Utah Jazz to do the Jazz read-a-thon and I was a little nerd and I read a lot of books so I'd win the Jazz read-a-thon and then the basketball players would come and visit us.
I did a lot of sports with Travis Madsen. He was the gym teacher, but also the coach for all the female sports, so he went from being my junior jazz coach to my basketball coach and my volleyball coach and my track coach. Freshman year, I played basketball, we went to state that year, that was fun. The only game Meridian has ever won at state was our first game that we played there.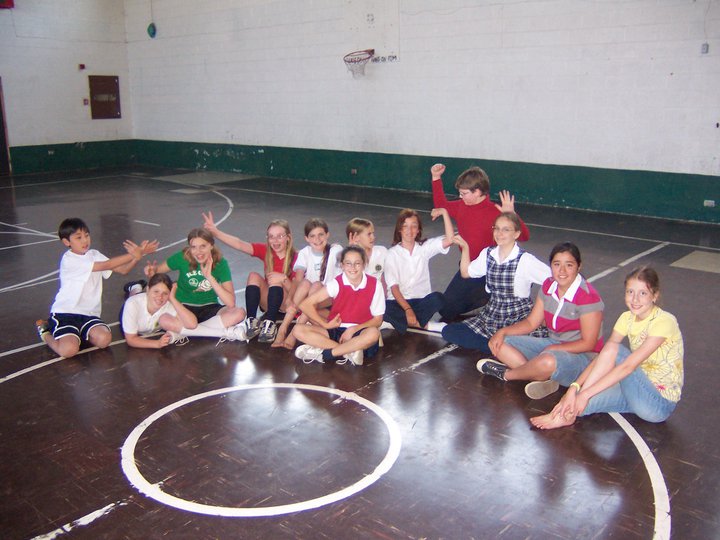 Are there any people and teachers from Meridian that you have good memories of or you remember good things about?
Madam Bohn who taught French. The poor woman, taught all the French classes ever and so once you started French with her you were sealed into the deal, you took French from Madam Bohn for years and she got you through. Consistently her classes would bring home the best school in the test and performances at the BYU language festivals. Also, we would do plays. We'd have a foreign language night thing where you would practice and perform a story in that language. When you were younger you'd start off with fairy tales, so like Snow White and Cinderella, but then by the end, when you had the ability to write your own lines was when everyone got really excited. We did Kung-fu Panda, and Star Wars and Hercules. So you're telling the story as if you were the characters in French. It was so fun. Madam Bohn was sweet, she still wishes me happy birthday on Facebook, in French.
I started third grade with the McCloskey daughter, Rachel McCloskey,  and she was my best friend for so many years. We still see each other, I went to her wedding. She was like the sister that was my age that wasn't annoying.
I just remember the girls who were seniors when I was a freshman, so that is Estee Arts, Daniella Langston, Rachel Allen and Jenna Higgins, so those four were our seniors. They were the sporty seniors who carried the whole team and then I was the little freshman who was like the fifth member who had to start. We probably had about 10 people on our team. I was shorter then and I was timid and they were these bright shining sports idols for me. And when Meridian closed and I went to Timpview Rachel McCloskey went to Provo, which was Timpview's rival and Estee would come to our games when we played each other. She made a shirt that was half orange for Timpview and half green for Provo, and it was just the sweetest thing. Then I see Jenna Higgins when my sister plays volleyball, she used to coach at Maesar, and then Daniella currently coaches there, so they've never stopped being those older girls who were so cool to me.
Is there anyone else you keep in touch with from Meridian?
I do keep in touch with Rachel and my other classmate, Andrew Jo. I text him more than anybody else, but not very often. Every so often he'll be like, we need to do something and then we'll set up a 'let's go all have dinner' sort of deal. You stay in touch when you see each other, but when you don't, you don't. The McCloskey's have always been family friends and the Allens, but for the most part it's definitely trickled away.
 
What about Meridian has had the biggest impact on your life?
Academics, like starting at Meridian, just for kindergarten year, put me so far ahead they wanted me to skip a grade when I got to the public school. Then going back and taking a full six years, school was never difficult because Meridian's teachings, which is amazing. Where else are you going to get an education like that? So I think that love of learning that I have now, came from Meridian initially. Meridian is very diverse and when I was younger people just talk when you're young and they don't really care that you're listening especially when you're like me and will hide behind a couch to listen to what people are talking about. So hearing so many diverse opinions and there were people from different countries and different political parties, just very different people, and they sort of shaped how I see people now. Everyone is different, but we coexisted at Meridian really well so why can't we do that now? I guess that sort of leads into what I want to do with my life. People need to learn that you can coexist while being very different, and that your common points are good, but your differences are what enrich things. That's what I'd say Meridian has done for me.